Update to Vermont rules on recreational sports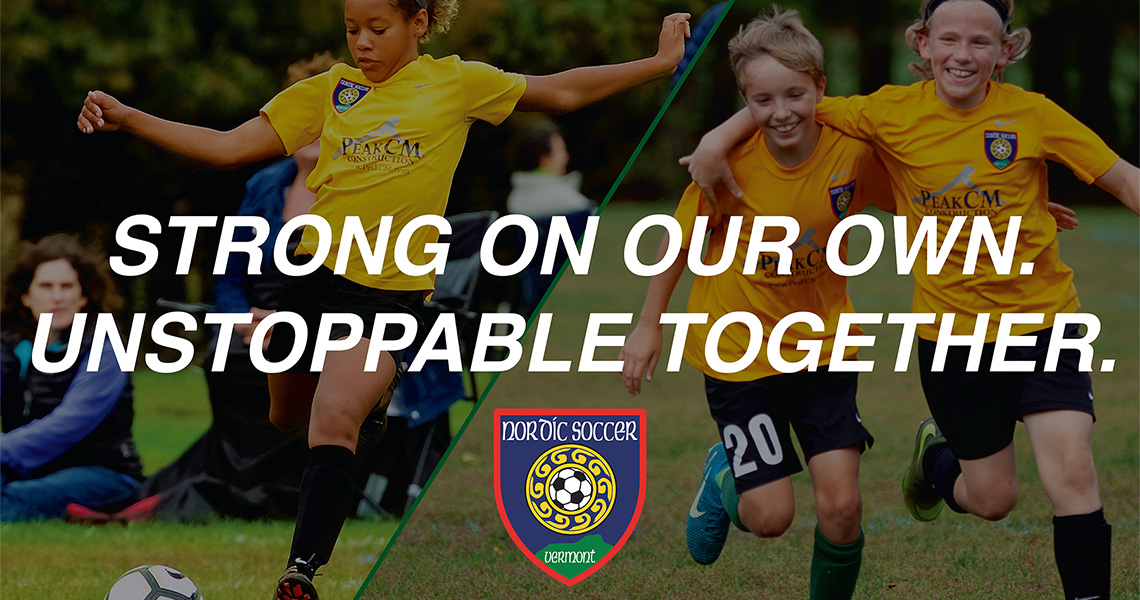 Effective May 1st.
Athletes participating in outdoor sports involving moderate or high contact or close proximity (i.e., basketball, soccer, softball, baseball, lacrosse, field hockey, ultimate frisbee, football, rugby, crew with two or more rowers) must continue to wear masks at all times during practice and game play.
Outdoor sports events.

Consistent with the Vermont Forward Plan, 300 unvaccinated people, plus any number of vaccinated individuals, can attend outdoor sports events as spectators.

Spectators are not required to wear masks at outdoor sports events so long as six feet of physical distance can be maintained from anyone outside your household.
For the full "Youth Sports Guidance" update click here.
While coaches and players will be extremely excited at this news, we want to reassure our membership that we will continue to exercise extreme caution at all our events and continue to follow state and Nordic mandates.
No high 5s, hugging, or other close contact during games & goal celebrations

Continue to social-distance during breaks.

Limit car pooling where possible, and always wear a mask when carpooling.
We know this feels like a step in the right direction for youth sports, but we also know that we still have local communities who are experiencing Covid spikes and outbreaks.
If we want to ensure our kids play this Spring, we must continue to be vigilant and exercise good judgement in everything we do.
It's WE not ME.
You can count on us to do our part.
Nordic will continue to follow the lead of its governing body and will continue to work with VSA and the State of Vermont and keep you informed of any updates.
We very much appreciate your assistance, patience, and support during this time.
One Club, One Community.
Yours in Soccer,

Jim, Craig and the Nordic Team.