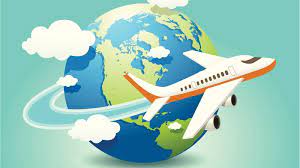 After a three year hiatus, Nordic is looking forward to sending players to Europe next spring. This is an amazing opportunity and truly a once in a lifetime experience for our players and parents.
We have some catching up to do and a number of teams will be eligible to travel, including…
Girls: 2005, 2006, 2007, 2008 and 2009
Boys: 2006, 2007, 2008 and 2009
Possible destinations include England, France, Germany, Holland, Italy, Portugal and Spain. Trips are being considered for winter and spring break 2023, the final choice will be up to players and parents.
Additional details will follow including presentations from travel companies and opportunities for fundraising to defray travel costs.
We're looking forward to an amazing international soccer & cultural experience - are you coming with us?